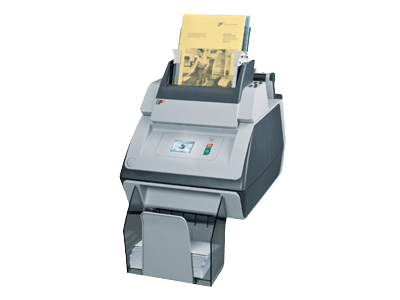 Price: $2999.99*
Overview
Feed, fold, insert, and seal letters and invoices with the FP FPi 600 inserting system.
It is an ideal solution for small offices with the ability to process up to 1,350 letters per hour.
Fold up to 5 sheets with different folding types of tri-fold, single, double, parallel, or no fold.
Handle envelops at 4.1″ to 6.5″ high and 8.8″ to 9.5″ wide. Feeder holds 100 envelops.
Document sizes range from 7″ to 14″ high and 5.6″ to 8.9″ wide with a capacity of 100 sheets.
The dimensions (without the catch tray) are 26″ x 17″ x 22″ and weighs 81 lbs.
Additional
This is an open box item in like-new condition. Only used for display and demo purposes. This item has no manufacturer's warranty included.
*Price is listed as a previously-enjoyed unit. Any additional details regarding the unit listed will be shown in the description.